----Under Construction----
Naruto Image Gallery
Welcome to the Naruto Image Gallery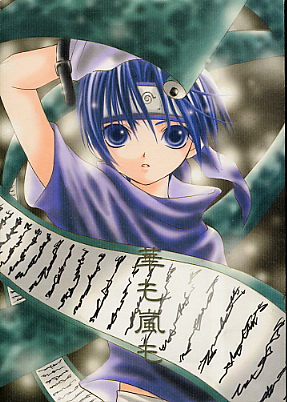 Sasuke has decided to become the Keeper of the pictures as he couldn't stand the disorder that Naruto and Kakashi had let it degenerate into. The first gallery is dedicated to pictures from the anime series. The second is split into two categories pictures from the Naruto manga and hopefully an art book when I get one. I will try to include both the front and back cover to all of the books. The third will be pictures from the many many doujinshi's for the series.
Anime Pictures
Art Book/ Manga Scans
Doujinshi
Fan Art Gallery
Do not take the fan art without the creator's permission no matter how great it is. These people worked very hard to make these and it would be polite of you to ask them ESPECIALLY if you are going to put it on your own site. Some of these people have copyrights. You can be sued. I thank you for your cooperation with these rules. Please enjoy!
Back to Naruto Main